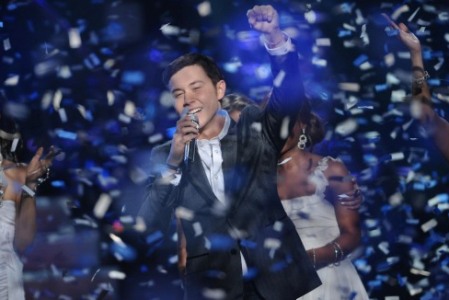 So we all know that this year's American Idol winner, Scotty McCreery, is unlike anyone the show has ever seen before…
I mean, this kid was born to sing. Honestly, Scotty had competition in the bag the moment he opened his mouth during first auditions. Throughout the entire competition he was in a completely different league than any of the other contestants.
I actually can't stand American Idol. I think the concept is terrible and I think it takes away a lot of what being a musician is about. Such singing competitions allow musicians to skip many crucial steps in artist development. It's really important for artists to do their time in small venues: bars, churches, basements, garages, and etc; it ultimately keeps them grounded as their careers progress.
But what ever, none of this applies for Scotty. Scotty was born a legend! His first single "I Love You This Big" was released a few days ago and it's simply fantastic. The fact that a brand new country artist can pump out a song worthy of George Straight,  proves just how sick this kid really is. The song debuted at number 11 on the Billboard Hot 100 List, pretty impressive.
For the first time since Carrie Underwood, I commend American Idol for discovering a true superstar.